Guide for Precision Fly & Tackle Tom Herr shares his thoughts on the Korkers River Ops boots.
So, I guess that I may be dating my age when I mention that my first set of waders were the vulcanized rubber type that were heavy, fit poorly, totally non-breathable, and had rubber soled boots that had zero traction. Some of us may remember them, made be a company called Red Ball – and the reason I got them was because they were the only ones available at the time. And I hated them for all those reasons but I thought I had to have them to keep warm in the winter while on the water. And that's the problem with being a teenager I guess – you tend to think too much (or not enough) because they hung in the garage all winter long, all spring long – heck all year long! And then the neoprene's came out which were better I guess but unless you were an Olympic gymnast – it was a real treat trying to put them on and even more of a challenge trying to get them off. The best thing about them was watching your buddy putting them on and taking them off. Half way through you could just give him a nudge and he was flat on the ground all bound up in neoprene. It would be kind of a different take on cow tipping.
And over the years, I've had the opportunity to graduate and take part in the wader and wader boot evolution. And it has evolved tremendously – like much of the gear we use today. As far as comfort in the material, bringing to life the Gore-Tex material in wader manufacturing was the latest and best part of the evolution of wader wear. As far as the wader boots go though – in reality, not much has changed but then I always kind of thought "What can really be changed to make a wading boot better?" Korkers probably made the biggest change when they announced a wading boot with interchangeable soles. And to be honest – when they did, that's the boot I got and that's the brand I still use. I have found that the ability to change out the soles is important since I swear by studded felt when guiding in Erie for steelhead but felts are banned in Montana, Maryland, Alaska and other states that I have fished. But it is no issue with the Korkers since all that is needed is to change out the soles.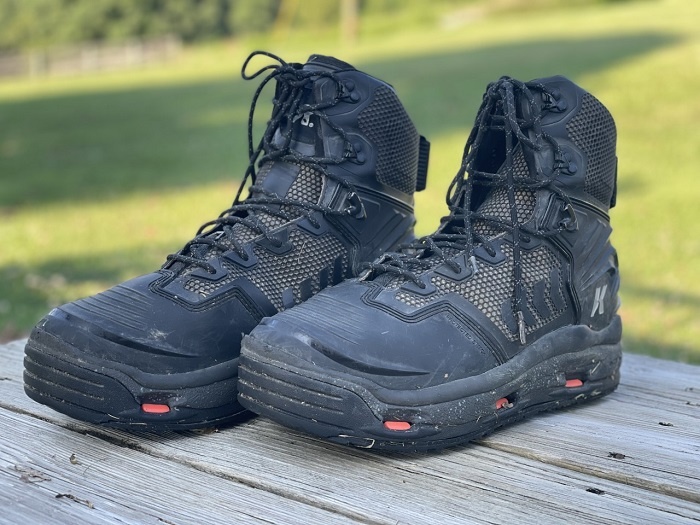 But no matter what wading boot I may have had through the years, at the most, I may have gotten three years out of them before they needed to be retired due to the sole coming off, stitching tearing, lace hooks pulling out, and whatever other wear and tear items cause a wading boot to be put to bed. But last year when Korkers announce the River Ops boot, and I had a chance to see them in person, I knew I needed to have a pair – especially because the wading boots I had were pretty much shot.
And since getting them in the fall of 2021 – I have spent many hours on the water with them including a month in Erie guiding for steelhead – spending 12 hours a day, 6 days a week in them there, 3 weeks in Montana fishing for cutthroat, and the guiding and personal time I've spent here at home on the water. I can honestly say that the River Ops boots are the very best wading boot I have ever owned. I have a wide foot and the build of this boot is suited for me as there is plenty of room inside for my fit. Ankle support is fantastic, much better than any other boot I have had. As far as weight is concerned (and it was a concern of mine when I first got them) – I quickly learned that weight is a non - issue because of the ability of the boot to drain water quickly. Spending 12 hours a day in a wading boot on the tribs of Erie can wear you down if you don't have boots that your legs can carry – these I had no issues.
As far as wear and tear – as with any boot, there is some wear on these due to the hours I have had in them. The nose of both boots are starting to pull away very slightly. It's not an issue though because I'm sure due to the construction of the nose piece – it will not advance any further. The other issue is some wear of the material on the inside of the ankle material next to the tongue of the boot. This has occurred on both boots and I believe it is because of the hard material on the tongue rubbing against the cloth material. I will be applying some Aqua Seal on those spots to help slow down the wear. Other than those two items though – these boots are holding up extremely well. I would strongly recommend that if you're in the need for a new pair of wading boots, that you stop in at any of our stores and try a pair of the River Ops on. They now have them in the BOA lacing as well.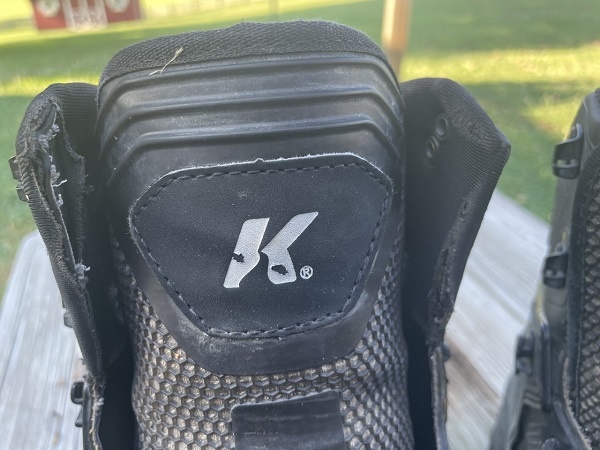 I had a discussion with a friend of mine about these boots a few weeks ago. When he is not guiding at a lodge in Alaska from May through September, he is guiding on the Lower Sacramento River in California. He has these boots as well and – yes, he has wear spots at the same locations but agrees that it is a non - issue. And he also agrees that these boots are the best he has ever worn.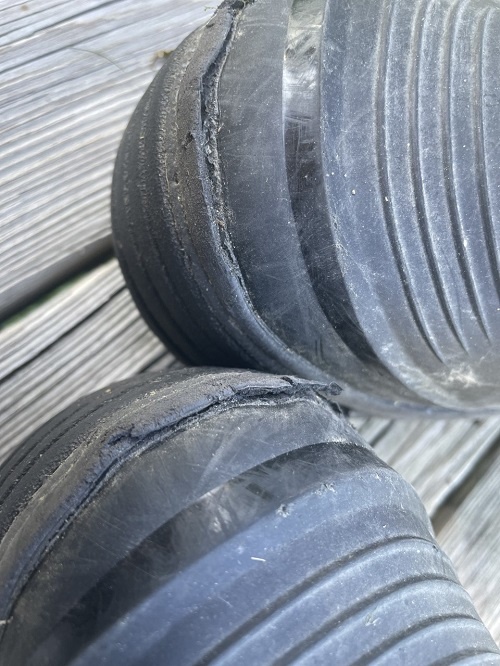 For me and I feel pretty confident for you the reader as well, these boots will last. Comfort is great, lightweight, durable, interchangeable sole system, great ankle support….. a very long way from those Red Ball rubber waders with the rubber boots that I first purchased! Stop in and try on a pair.