Mike Heck's guide to Bass fishing the Susquehanna and Juniata Rivers for Smallmouth Bass.
My dad has since passed away, but it was him who introduced me these extraordinary rivers. We would set out on the canoe or when the water was low enough, we would wet wade. It was nothing to catch 50-60 smallmouth a day. I started "Mike Heck's Trout Guides" in 1996 and I offered wade trips to both rivers. I fished with either fly or conventional gear. Then the unfortunate happened around 2005-2006. There was a major fish kill that killed thousands of fish in the rivers. The smallmouth population plummeted. It was heartbreaking for every angler who loved these rivers.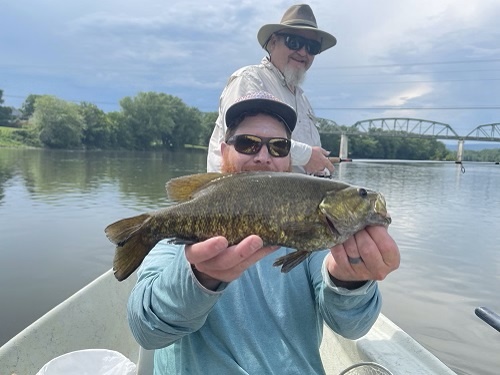 After a long investigation, the Pennsylvania Fish & Boat commission concluded that it was a Largemouth Bass infection that all but wiped out the Smallmouth. Those times are long passed. The PFBC made drastic regulation changes to both rivers. Now most of the Juniata is "Catch and Release" for Smallmouth as well as miles and miles on the Susquehanna River. Not only that, but all tributaries are under same regulations. Both rivers have made dramatic comebacks and the glory days are back again.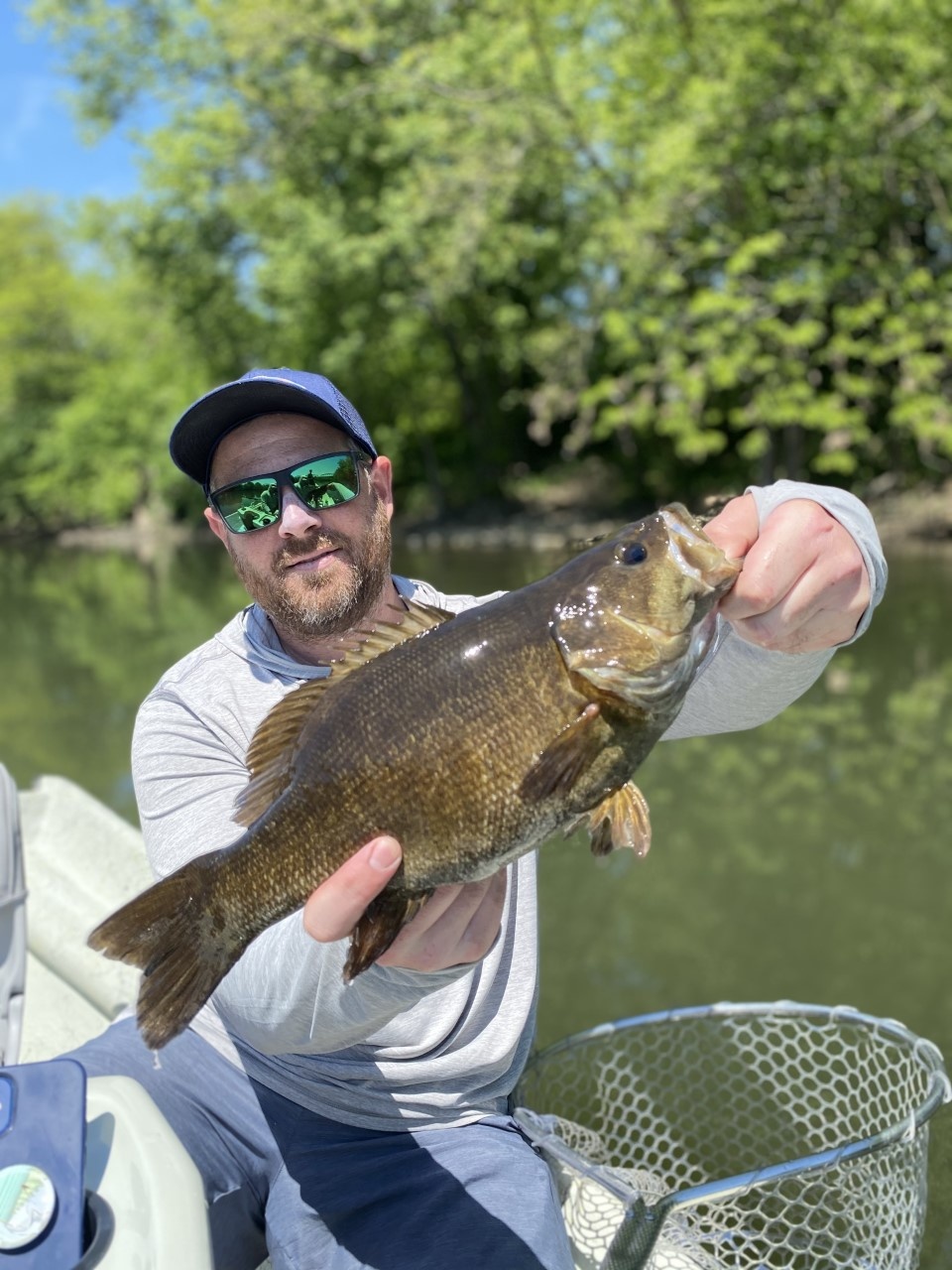 Precision Fly and Tackle can properly set you up for a successful outing. For the conventional fisherman, we are stocked with Shimano and ABU Garcia rods and reels. You can have reels spooled with 8 to 10 pound monofilament.
For lures, I always have done well with Rapala floating minnows in black/silver and silver/blue. Tube lures work very well and just about any color of the River Rock, Strike Kings will be very successful for the rivers. JackAll Lures and Strike King Spinner baits in white and Chartreuse fished in the deep runs and riffles can really make for some heavy strikes. Also, do not rule out white, yellow, and black Rooster Tails.All the conventional gear can be found at the Mt. Holly Precision Fly and Tackle store.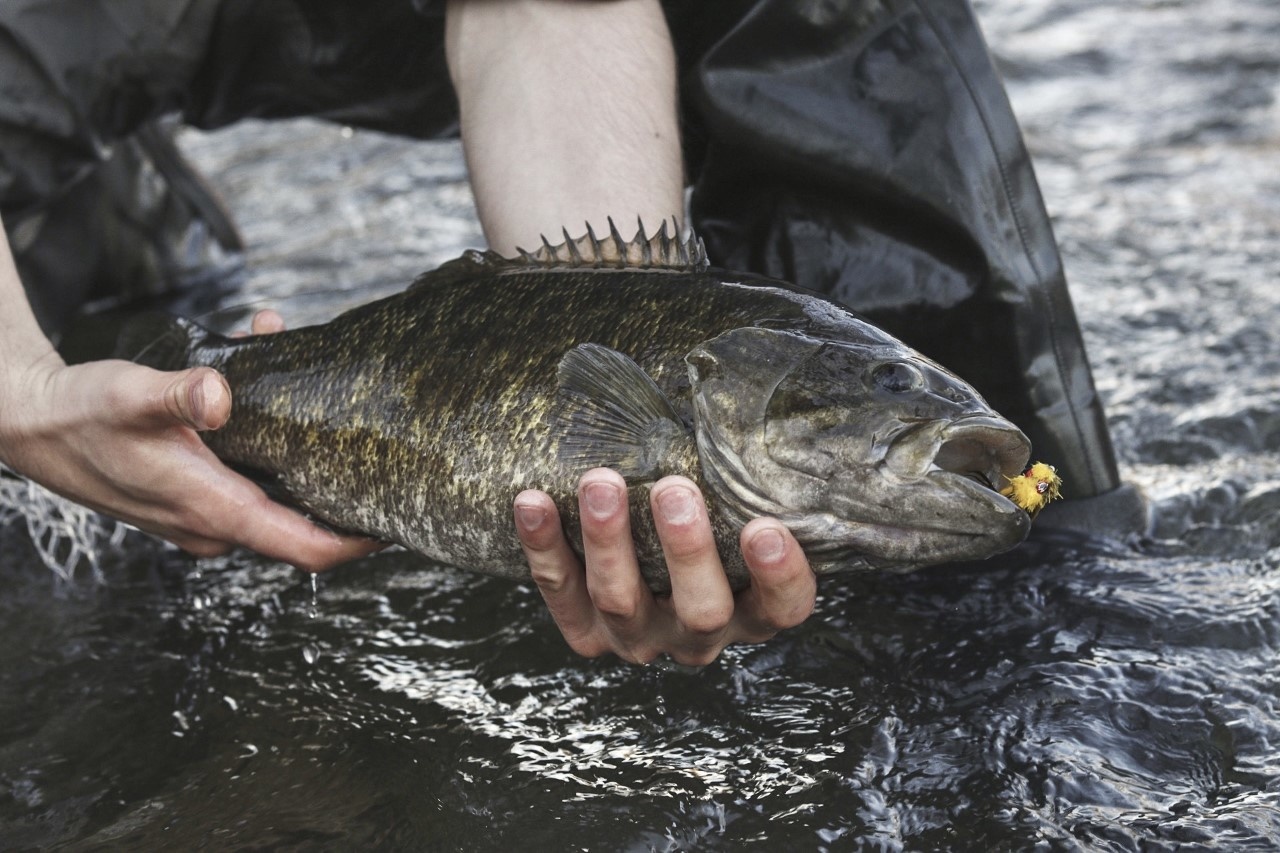 All three of Precision Fly locations can help the fly fisherman get prepared for a day on the river. A great rod will help your cast. I suggest the Helios or Recon made by Orvis and the Axiom II-X from TFO in 6 or 7 weights. The Lamson Liquid will balance out the rod and we can quickly set up the reel with Amplitude Bass Bug from Scientific Anglers in WF Floating 6 and 7 weights for topwater and shallow fishing. To get deeper, look at sink tip lines from Rio, or Scientific Anglers. This sink tip line really helps to get underwater patterns down deeper compared to a floating line. Grab some Rio or Scientific Anglers 1X and 2X 9' leaders and your outfit is complete. We are also well stocked with the flies you will need. There is a wide variety of Poppers, Clouser Minnows, Chocklett's Gamechangers and many other patterns to choose from. Our knowledgeable staff will gladly help you pick out the right flies. A quality pair of our Suncloud or Smith polarized sunglasses will be a big help with sun glare which can be blinding at times. Precision Fly and Tackle also offers both wade and float trips for Smallmouth. Ben John is our head Smallmouth guide and he offers float trips on the Juniata and Conodoguinet. I offer wade trips to the Juniata and the Susquehanna. Call us at (717)-486-4646 to book a trip.