Guided Fly Fishing Adventures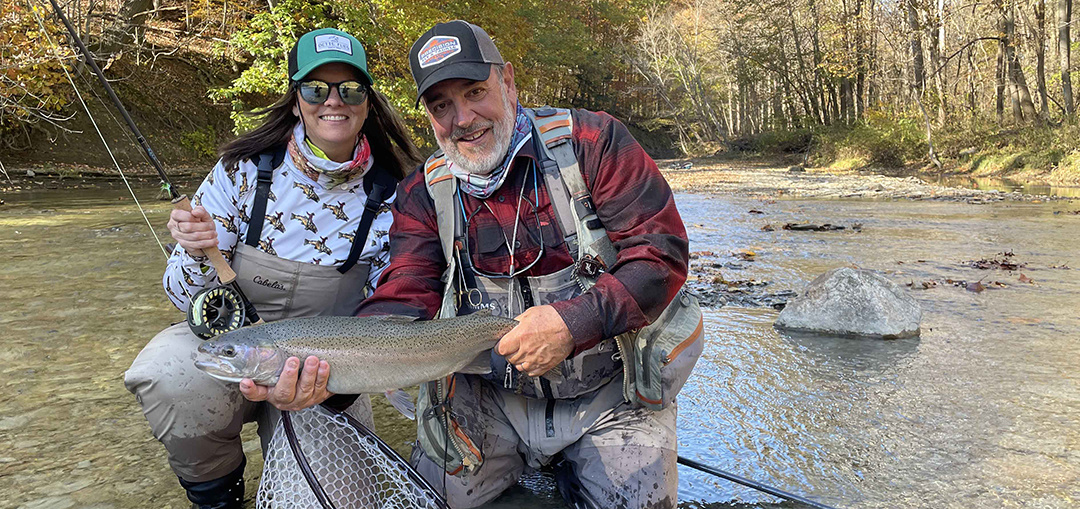 Precision Fly & Tackle provides anglers with options to customize a guide trip. Choose between a full or half-day trip for Trout, Smallmouth Bass, Muskie, Steelhead, or Carp. Are you looking for a float trip, or a walk and wade trip? When it comes to Steelhead, we offer a fantastic guided Steelhead Camp experience in the spring and fall. We are fortunate to be surrounded by some of the best water in the state, and our industry-leading guides know this water well. Our guides are knowledgeable, friendly, and have a passion for teaching.
Let's book your guide trip adventure today.
Book My Trip
---
Fly Fishing Guide Services
includes 1-2 anglers 
Half-Day Float - $375 
includes 1-2 anglers 
Full-Day Walk & Wade - $400 
includes 1-2 anglers 
Half-Day Walk & Wade - $275 
Full-Day Steelhead - $500