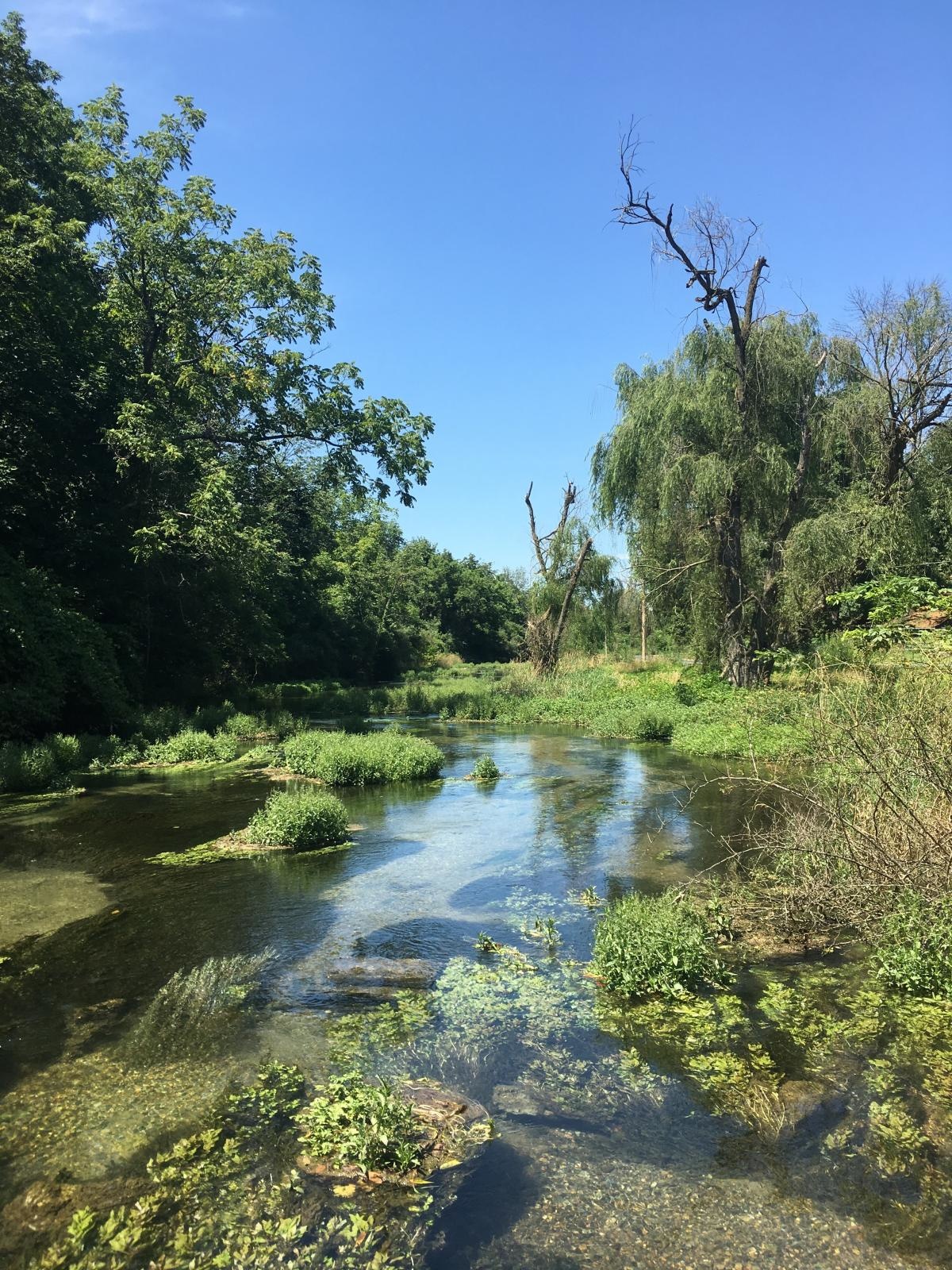 Big Spring Creek - Cumberland County, PA
Updated 9/18/2022
---
Overview
Big Spring Creek is a world-famous limestone creek that flows through woodland and farmland for 6 miles before emptying into the Conodoguinet Creek. It is the 5th largest spring in Pennsylvania. Wading is allowed but not necessary, with most seasoned anglers opting to fish from the bank, wherever possible.
As a stereotypical technical spring creek, Big Spring offers anglers the opportunity to test their skill against some of the largest wild rainbow and brook trout in Pennsylvania. Wild brown trout are occassionally encountered in the 1.5 mile CRFFO ('Catch And Release, Fly Fishing Only') section from the headwaters at 'The Ditch' downstream to Nealy Road, although most will be found closer to the mouth. Much of that property is posted however, so be sure to verify the legality of where you plan to fish below the dam in Newville! Downstream of Nealy Road you can access the Big Spring from a number of parking lots as it winds its way into the town of Newville.
We are fortunate to be surrounded by some of the best water in the Commonwealth, and our industry-leading guides know this water well. Our staff is knowledgeable, friendly, and happy to answer any questions you may have about the Yellow Breeches Creek. Call us at 717-486-4646, opt 1.
What To Expect
The necessity for stealth is paramount in environments like the Big Spring, with long leaders and thin tippet often being the order of the day.
Techniques & Tips
Utilizing a 'dry-dropper' rig can be an effective method of prospecting, especially in skinnier water conditions where an indicator may cause refusals or even put fish down. Try suspending a small nymph or emerger beneath a bouyant and visible dry fly, such as an Elk Hair Caddis, Hi-Viz Parachute Hopper, or Chubby Chernobyl Ant. You may find that longer leaders and finer tippet may be required when fishing a single dry fly to spooky fish. Finding cold water can often be the determinant factor in these dog days of summer. Trout must take in more calories than they burn while remaining safe, so focus on current seams and underwater structure, overhanging limbs and shaded areas, and just downstream or even within riffles, which provide much-needed oxygenation to the water. Where appropriate, tight-line/'Euro' nymphing methods can be highly productive due to the rapid descent of the flies and minimal water disturbance. Where an indicator is preferred, a system that touches down gently such as the New Zealand Wool kit is highly desirable. Drifting terrestrials along likely ambush points like banks and overhangs should bring fish to the net when there is no apparent hatch. When working streamers around structure, big can sometimes be better, but not always - give a classic Olive Woolly Bugger or one of Blane Chocklett's Bugger Changers a try!
Patterns We Like
Stream Level
Lower than the 78-year daily median.
Discharge, cubic feet per second
Most recent instantaneous value: 138 09-18-2022   13:45 EDT
Daily discharge, cubic feet per second -- statistics for Sep 18 based on 78 water years of record

more

Min
(2002)
25th
percen-
tile
Most Recent
Instantaneous
Value Sep 18
Median
75th
percen-
tile
Mean
Max
(2004)
77.9
117
138
141
175
220
2910
Water Temperature
Mid to upper 60s
Clarity
Low and clear in most areas.
---
If you have any other questions, please don't hesitate to give us a call at the shop at 717-486-4646, opt 1.
---