Mike Heck explains why trout fishing in the Fall can be alluring, and that there are still ample trout fishing opportunities later in the season for those not heading to the Great Lakes or the salt.
Frosty mornings, cooler days and the color change of foliage means late season trout fishing is here, but for many of us trout fishing takes second place. Some are headed north for the runs of Steelhead, Browns and Salmon, while others put away their fishing gear to focus on hunting season.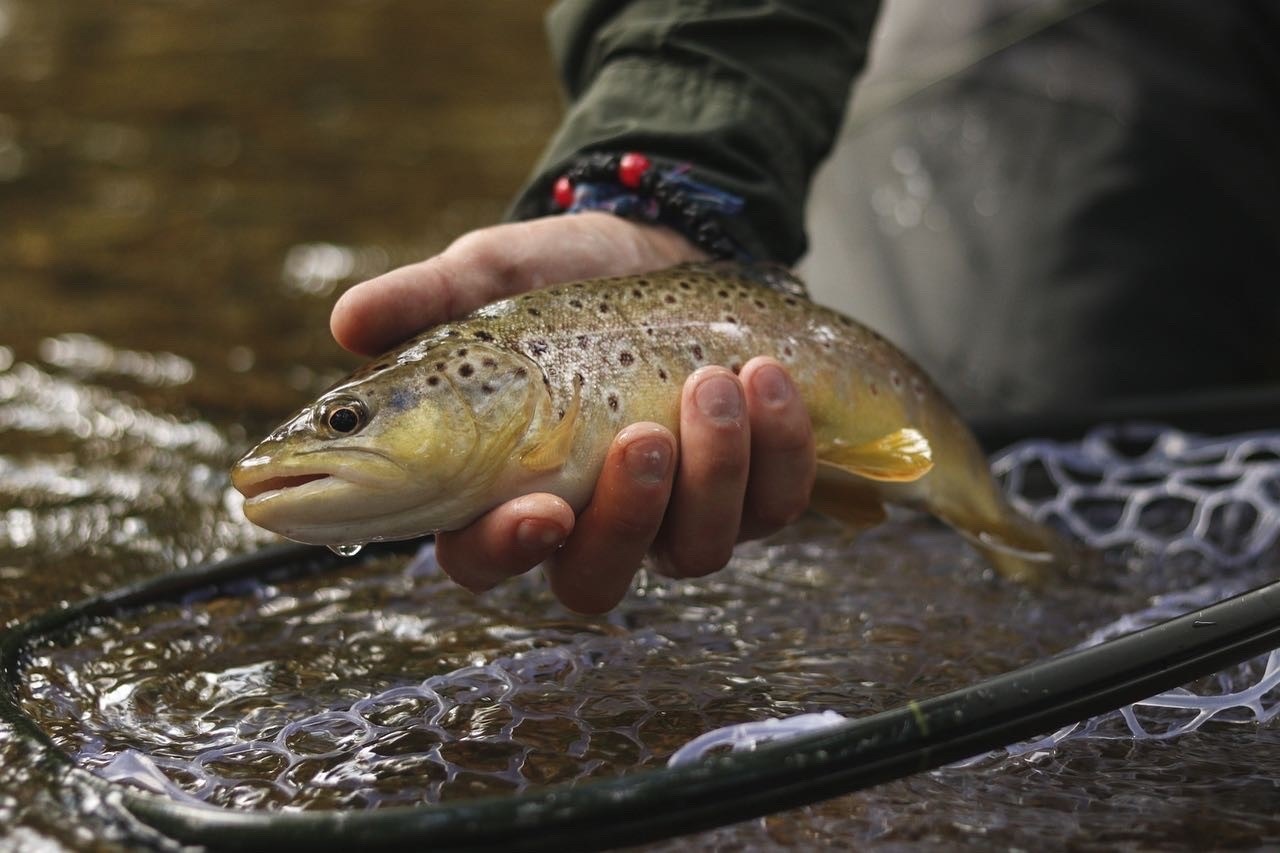 Trout anglers whose attention is not focused on other opportunities can still find fantastic trout fishing. The freestone streams are now running cool and trout are actively feeding again. Browns and native Brook Trout are gorging themselves to fatten up before they begin to spawn and then after they spawn, they are back on the bite again.
The first thing to remember is that hunting season is in full swing. Whether you are fishing private water or streams flowing through state game lands the Pennsylvania Game Commission recommends that all non-hunters wear fluorescent orange to some extent. All of you know that I stress dull colors to blend into the surroundings, however this time of year I think you should err on the side of caution. I usually don't wear blaze orange but I will wear bright red or yellow. Any bright color will do so that I am not mistaken for a deer or turkey. Precision Fly and Tackle has received some blaze orange hats and long sleeve shirts from Orvis, check them out. Just be careful this time of year.
Shop Orvis Blaze Retro Flush Trucker Hat
Many believe the hatches are over for the season and that the trout are not on the rise. However, this is far from the truth. If it's a cool morning but the air temperature rises into high fifties or warmer, crickets, hoppers, black ants and beetles become active again. As for hatches, most all streams will have Blue Winged Olives and Midge hatches. Some streams have hatches of October Caddis and a few select streams will see late morning into early afternoon Trico hatches.
The main reason I still trout fish this late in the season is so I can see the leaves that are changing into reds, yellow, and oranges, it is breathtaking if you catch it at the correct time. Another fact is that since so many trout fishermen are focused elsewhere, there is much less pressure. Many times, I have these heavily pressured waters to myself and with less pressure the trout are not as spooky and sometimes not as selective.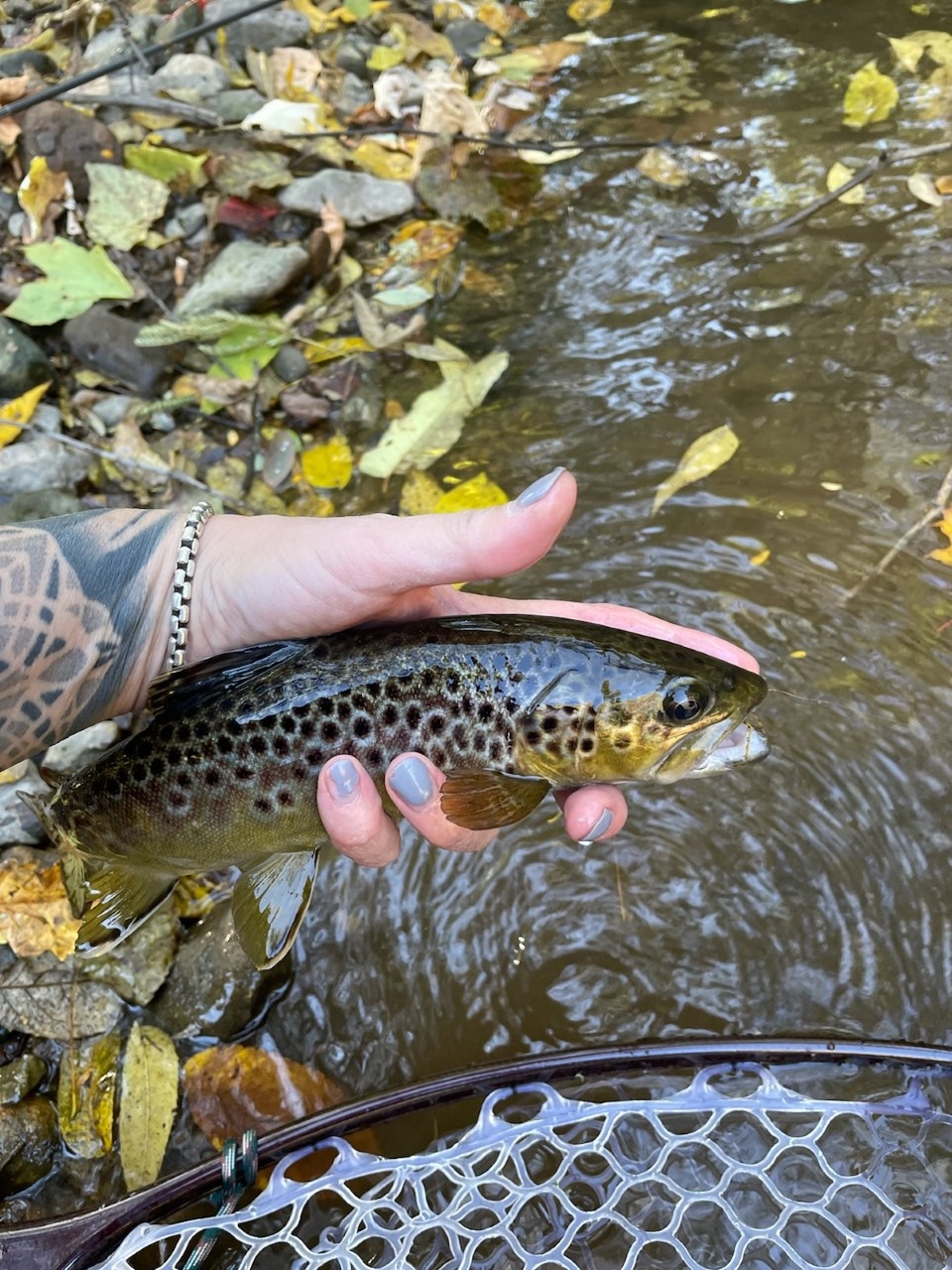 So, think twice before doing something else and go late season trout fishing. There are ample trout opportunities this time of year. Just be safe and take in what Mother Nature is providing us right now.